Inclusion
The Inclusion Department
Working with the belief that we are all one in Christ, here at All Saints, raising the standards of achievement in all students, irrespective of ability, background, heritage or gender is our focus.
The Inclusion Department works to ensure that systems are in place so that no matter what, all students are supported to feel safe, included and empowered to grow and learn in order to achieve to the best of their ability. Our fundamental aim is to encourage all students to find success and realise their potential.
Pupils are able to access a plethora of support systems should they require. Some of the support available includes:
Pupils succeed and thrive with trusted role models and positive support through mentoring. Sometimes a student will need advice and guidance, someone to listen to them, or some encouragement as they grow and develop while on their journey here at All Saints. To help facilitate this, we offer emotional mentoring, academic mentoring and resilience mentoring.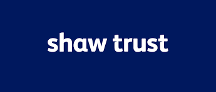 We are partnered with Shaw Trust to offer a fantastic programme called Boost Plus which is supported by the Mayor of London.  The aim of Boost Plus is to support young people over a 15 month period to plan their future, encourage new experiences and make their post 16 plans a reality.

Subwize is a young people's drug and alcohol service delivered by WDP in partnership with Mentor UK that come into All Saints and run workshops teaching students about the dangers of drugs and alcohol.

We are partnered with Brentwood Catholic Children's Society and have an onsite counsellor available for any student that might require this.  With this partnership, pupils benefit from a consistent and accessible presence in school, we can respond quickly and effectively should the need arise. Early intervention is key in alleviating a child's emotional burden and allows them to access the curriculum and be a fully functioning member of the school environment.
We working with the borough to support young people and their families where they have additional needs that aren't being met by the usual services that are available to everyone.
When a family has additional needs, we make sure they have access to the extra support they need at the earliest possible stage so that things don't get worse.